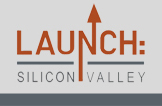 Well…sort of…
SVASE, the Silicon Valley Association of Startup Entrepreneurs and Garage Technology Ventures picked my birthday, June 5th for their joint mega-event, Launch: Silicon Valley 2007. Guy's presentation has a long-winded title:
"How I Launched a Web 2.0, User-Generated Content, Citizen Journalism, Long-Tail, Social Media Site for only $10,918.09"
His recent startup, Truemors sparked quite some interest. Some thought it was amazing to launch it at such low cost, others thought he was ripped off, the whole thing is WordPress with a plugin… It certainly sparked quite a conversation, so whether you think Truemors is the Next Big Thing or all fluff, come and hear Guy discuss it.
Of course Launch is about a lot more: Out of 160 applicants in the areas of information technology, mobility, security, digital media next generation internet, life sciences and clean energy 30 startups have been selected to present to an audience of VC's, media, movers-and-shakers on June 5th in Mountain View. The presenting companies are:
BooRah

Catalog Data Solutions

ClearlyBest.com

Concilio Networks

Connectance

d.light design

Datamash Corp.

Data Robotics

Exinda

Eyejot

fix8, a division of Mobinex

FogScreen

GroupScope

H3.com

Industrial Origami

Jaxtr

Kongregate

LogSavvy

MyShape

Nuvora

Ready Solar

Redwood Renewables

Sensl

Shapewriter

SnapJot

Spresent

Telid

VastPark

Wrike

Yodio
They will all have a demo-table set up in the networking area. Talk about networking, it really starts the day before, at a Pre-Event Party at a prestigious location in Palo Alto for Presenting Company Executives, Registered Audience Members, Bloggers, Press, Sponsors, Advisory Board and invited guests.
Finally, since it's my Birthday Party, I get to give away discounted tickets: $145 instead of $195 for non-members, and $125 instead of $145 for SVASE members. Take advantage of the special rate, and hope to see you there.