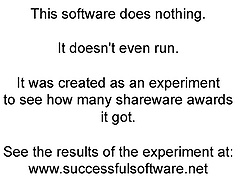 This is just hilarious: Andy Brice, a UK-based software developer started to get suspicious about the high number of awards displayed on software download sites, so he created a little experiment.
He created a new "product": a text file with the words " this program does nothing at all " repeated a few times and then renamed as an .exe. He even declared the same on the screenprint submitted to shareware sites. That was not enough to prevent several sites from awarding him with "5 stars". Apparently these awards are handed out left and right, hoping that subitters would display the badges with a backlink to the originating site. Andy's conclusion:
The truth is that many download sites are just electronic dung heaps, using fake awards, dubious SEO and content misappropriated from PAD files in a pathetic attempt to make a few dollars from Google Adwords.
Here's the collection of awards awardmestars.exe "earned" so far: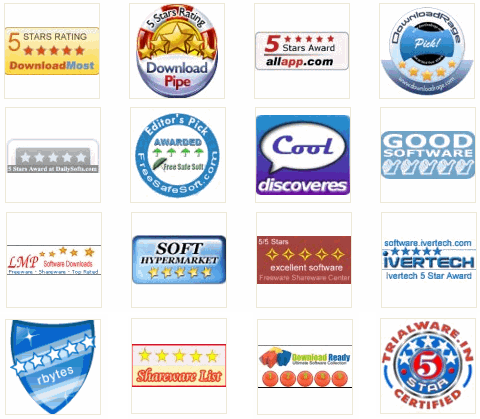 16 and counting. Well, perhaps it stops now, that Andy "outed" himself. Or who knows, given the attention level site owners demonstrated, they hardly read blogs.
Next time you download unknown shareware, you may want to think of just how safe it could be – apparently ratings mean nothing.
Additional reading: Google Blogoscoped, JD on EP , Christopher Null , Things That, Global Nerdy.