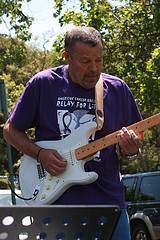 Jeffrey Walker, President of Atlassian blogs about his recurring cancer.
It's an eloquent, inspiring, witty, sour yet humorous, brave post. Jeffrey used to be in my book as "good guy", now he is my hero. If you read just one post today , this should be it. It's so … human.
"In preparation for this upcoming surgery, I'll be working out every single day. I'll be leaving work at a reasonable hour. I need to point my Type-A personality at Atlassian at something more important right now."

"I am Cancer Dude and I am going to kick it's ass."
Cancer Dude, we're with you. You WILL come out of this one, too, stronger than before. Hope to see you back soon!