Just a few months ago I looked out my window and was surprised to see a Google StreetView Chevy turn around in the cul-de-sac.

I was wondering how long it would take for the pics to show up on Google StreetView – we're a small town, after all… but not even this prepared my for the surprise I've discovered today: my former home of 14 years ago is on Google StreetView!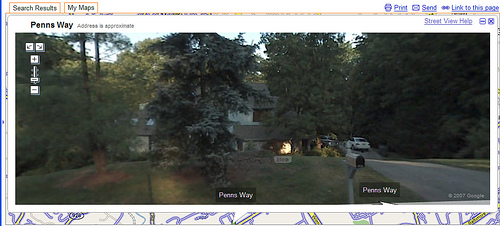 Big deal, you might say – and indeed, it is… here's why: this place is as rural as it gets, in the middle of nowhere in Pennsylvania, where the average lot is 2-3 wooded acres, you can see dear in your backyard, and there's generally nothing but residences and country clubs.
So while we keep on speculating which major cities are to be added next, those Chevys keep on rolling, and you can never know when your neighborhood is up next. In fact … you might already be on StreetView … why don't you go and check now?