Tungle CEO, 6 days ago: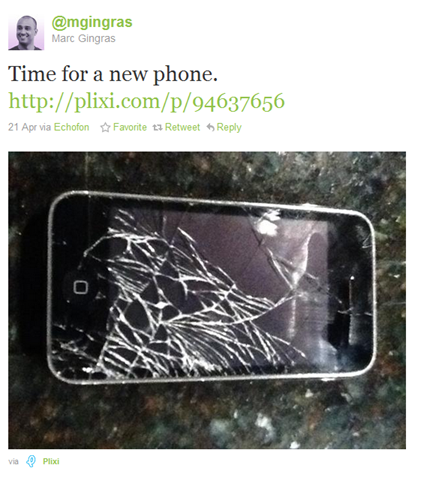 Hm… looks like a broken iPhone.  Get a new one… but is getting a new phone really a life changing moment?
@mgingrasMarc Gingras

Time for a new smartphone.#lifechangingmoment

2 hours ago via Twitter for BlackBerry® Favorite Retweet Reply
For Marc it is.  And I doubt he'll be using iPhone, now that he is part of RIM.
I first got to know Marc and Tungle 5 years ago, as a selection judge for the Under the Radar Conference, which is where Tungle debuted, so it's only appropriate that they announce the acquisition exactly five years later, on the very day this years Under the Radar conference is held … in fact  it starts in about an hour, if you're in the area, you can still catch it

Congratulations to Marc… and let's hope the excellent Tungle service remains open for other platforms, too. (?).
(Cross-posted @ CloudAve » Zoli Erdos)