The Apple iPad event is still on, and the Internet is crumbling… Twitter barely crawls, CoveritLive isn't exactly live, the major sites providing blog coverage are barely accessible… this is iKill – the day Apple Killed The Net. 🙁
But I want to talk about something more important: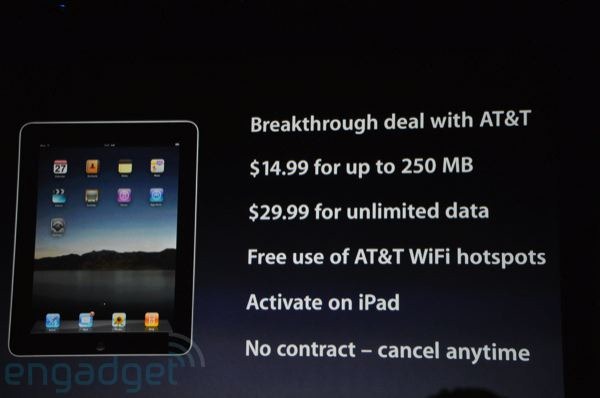 It's a screenshot from Engadget's coverage.  Yes, reasonable data plan prices. Except… how many of them do you need?  An iPhone data plan, too?   A data plan for your USB stick for the times you do need a "regular" notebook to work on?
Remember this?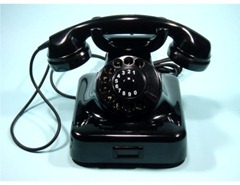 Yes, phones looked like that.  And there was a time when phone companies (Ma Bell) charged extra when you had more then one outlet in your home….
Remember the early days of cable TV?   You had to ( well, were supposed to) pay extra for each additional cable outlet.
How about the early days of the Internet, before wireless became pervasive?  Yes, ISPs expected us to pay extra for each outlet.
These anachronistic charges are all gone – we pay for the service, no matter what device we use to access it.
So why would wireless access be any different?  We will soon have an increasing number of devices, but the underlying service is the same.  In fact chances are when I use my iPad (which I don't have), I will not be using my Netbook / Notebook, or browse the Net on iPhone, Google Nexus One … as a consumer I may own a variety of devices, but chances are I will only use them one at a time.
It's time wireless providers wake up to the 21st century and charge for consumption on a per account (person) basis, not per device.
(Cross-posted @ CloudAve )