Posted on
June 11, 2008
·
Yesterday was supposed to be a relaxing day of networking and watching startup pitches at Launch: Silicon Valley 2008, a joint event of SVASE and Garage Technology Ventures. The event started smoothly, with 400 or so participants when I received disturbing news: my next-door neighbor's house was one fire. These side-view photos were taken from my window: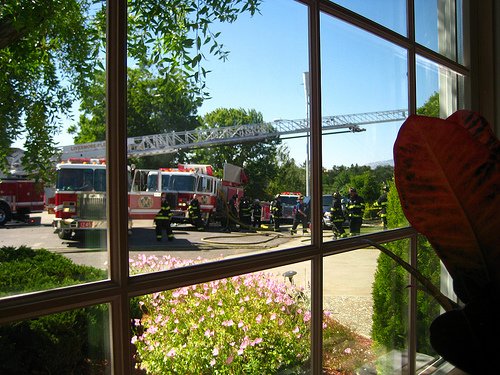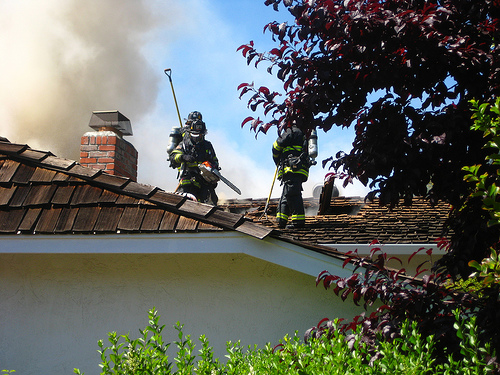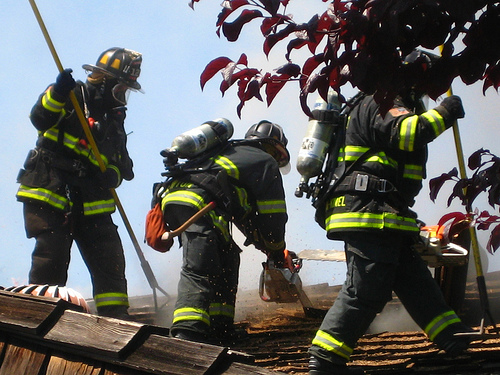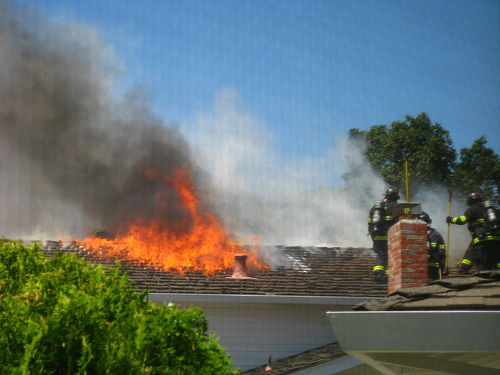 Here's a video courtesy of the Pleasanton Weekly:
It was a bit of a nerve-wrecking day. "Luckily" enough the neighbor's son and daughter both live in town, so they had a place to temporarily move to, until the house becomes habitable again.
Update (6/12):  Apparently reconstruction will take several months, just as bad (or worse) than building a new home.  The problem with old houses is that you have to bring everything up to current code.  My neighbors, a nice elderly couple are now looking for a house to rent until they can move back.