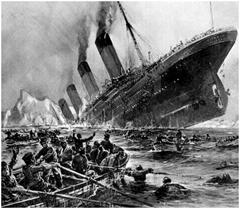 USA Today's (former) Travel Editor blogs her last day, after getting laid off:
But what bothers me the most is what my firing represented. See, I've been learning all the tricks that a modern multi-platform journalist is supposed to know. In the past 22 months, I've blogged, tweeted, shot photos and videos, and handled speaking engagements. I edited my section, managed my high-personality staff and then in my spare time, I wrote cover stories – something that very few other editors at USA TODAY do. I hustled and I cajoled and I ended up out on my ass anyway…

…But increasingly, things have become more interesting outside the newsroom bubble. I'd go to conferences and meet people who were making it just fine on their own. Some were creating niche businesses, busting up the paradigm. Others were parlaying old school media talents into fresh ventures, with a moxie that made me wish I had the freedom to emulate them. The air inside USAT's towers on Jones Branch Drive always seemed a little stale after that.

These freelancers-slash-entrepreneurs are smart. They are nimble. And now they are my role models, as I join their ranks.

So to the managers who made this decision, in less than 140 characters I tell you: Good luck steering the Titanic. And thanks for the head start. Now I'm really going to run.
In unrelated news, a bridge was sold in England for a million pounds ($1.66M).  Which proves there is a market for bridges.  So in true entrepreneurial spirit, I have a bridge to sell you.


(Cross-posted @ CloudAve )