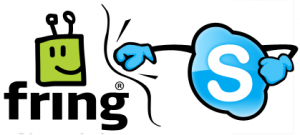 Just two days ago I reported how mobile video call app Fring enabled making video calls on 3G, even to other platforms, say Skype.  That was a huge improvement for iPhone users, since their native Facetime only allows iPhone 4 to iPhone 4 calls, and only over wi-fi.  But the new option proved to be too popular, overwhelming Fring's servers, so hours after the announcement they had to suspend support for Skype.
Today the story changes again, now it's no longer up to Fring.  Skype decided to block Fring calls.  Forget openness.. competition is tough, I guess Skype wants to fully "own" video callers. Except they can't.  Get access to Skype, that is.
Like I said in the earlier post, the real losers are in the Android camp, where Skype made an exclusive deal with Verizon to be the only carrier who can offer the Skype app.  Yes, that's correct: Sprint, AT&T, T-Mobile..etc are all coming out with high-end Android superphones, but their owners won't find Skype on the Android App Marketplace. For them, Fring has been the obvious solution – until now.
Update: TechCrunch reports that "Skype also claims the decision to no longer offer Skype
interconnectivity was entirely made by Fring and that they had nothing
to do with it."
Update:  Skype responds on their blog:
there is no truth to Fring's claims that Skype has blocked it. Fring made the decision to remove Skype functionality on its own.
Update:  Now I really want Fring, if it hooks me up with Samantha 🙂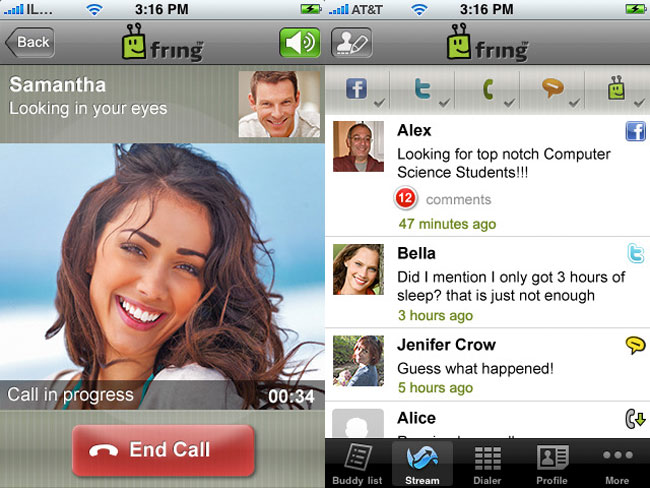 (Cross-posted @ CloudAve)