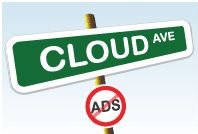 My regular readers no doubt noticed that I've been blogging less recently. I'm not about to give up ( although that's a fashionable trend nowadays), in fact I've increasingly felt dissatisfied not being able to talk about everything I wanted here… be it industry trends, opinion pieces or product reviews.
I enjoy writing longer, thoughtful pieces, but often don't have the time, and the quickie "fillers" I do in the meantime tend to become more popular then the deep, analytical ones.  Fellow blogger Louis Gray contemplates the same this morning. I've especially hit the wall with reviews: after a few popular ones I got inundated with requests to review this and that…but I don't reprint vendor PR, and simply don't have the bandwidth to do them justice, spending days on research before writing them up.  (Need to focus on activities that… well, pay the bills).
"Oh, no, he's gone crazy… starting another pro Blog network, when pageviews and ad revenues are drying up for all but the few best…"
Don't worry, I am not about to launch another TechCrunch- ReadWriteWeb- Mashable- wannabe blog.  But I am launching a new blog, Cloud Avenue where, working with a few like-minded bloggers we'll focus on the intersection of Cloud Computing, especially SaaS and Business, ranging from small business to enterprise.
Our blogging team is as diverse as it gets: fellow Editor Ben Kepes is from New Zealand, Krish is in the Seattle area, other contributors are from the US, Europe, Australia and India. (Long nights and extensive use of Web collaboration tools are in store for us – eating our own dog food.)  Our writing styles are equally diverse, so we'll have a mix of "quickies" and longer analysis, and as for reviews, we'll have our own CloudLab that will from time to time venture into a series of comparative reviews.
Now, what about that craziness factor?  Well, we have a No Ads sign at CloudAve, and we mean it: none of those flashy boxes, banners that make content hard to find…   but how do we survive?  An old friend comes to help.  I've been a long-time Advisor to Zoho, and increasingly a fan – not simply for the services they offer, but the longer term impact and their business philosophy.  I better let The Economist explain.
Zoho stepped up as exclusive Sponsor of CloudAve, allowing us to focus on content, without

worrying about revenue generation.  In fact since we're not dependent on page-views, we can afford to give our content away: everything on CloudAve will be available under a Creative Commons licence.
The sponsorship does not turn CloudAve into a Zoho PR outlet – we retain full editorial independence.  Then what's in it for Zoho?  In CEO Sridhar Vembu's words:
First, CloudAve's mission jives with our own, which is to advance cloud applications. Second, the community tools we provide are the same ones that Zoho customers need for their own businesses. So we get to sharpen our own applications by providing them to CloudAve.
Of course the the proof of the pudding is in the eating, so I'm offering you the first bite: sign up for our feed here, and you'll catch that first bite before we launch next Monday.

See you in the Clouds!
Update (9/15). CloudAve launched.