Too bad I am not.  Which is why I don't qualify for this all expenses paid trip to Boulder:

And the pitch:
Boulder Needs More Kickass Developers

Want a FREE trip to beautiful Boulder, Colorado? The Boulder tech scene is growing like crazy. Twenty of our top tech startups (you can see a few in the sidebar) have banded together to fly in one hundred top software developers, programmers and engineers from across the country, all expenses paid. You can apply to be one of the hundred.
So here we go, getting our daily dose of layoff news, while Boulder startups are in shortage of talent.  Good developers are still worth gold … somewhere. (They mine gold in Colorado

)
Developers.  Not Management, Marketing, Sales – not the MBA's.  And that's the clue to understanding a lot of the differences between the startup world we have today and during the late 90's bubble.
Back then startups got VC-funded and part of the deal was bringing in "pro" management teams: the MBA-types and former corporate Executives who flooded the Valley in the hope of IPO-riches.  Founders found themselves in VP / Director positions, or got pushed out, if not, they were left wondering how their little baby got to hundreds of employees so fast and just what all these new managers were doing with their company.  Then the bubble burst, and the imported Exec's rushed back to the safety of the corporate world leaving the wreckage behind.
Today most Web 2.0 startups are run by the original Founder, often a developer him/herself. This is now the age of the technologist, not the business manager. The roles are reversed.  These CEO's, Founders, team members won't jump ship – the ship is theirs, and there's nowhere to run back anyway.  One more reason to be optimistic about their survival.
In the meantime, here's a preview of what it's like to work in Colorado, also home of TechStars and Defrag (use discount code zoli1 to get $300 off @Defrag)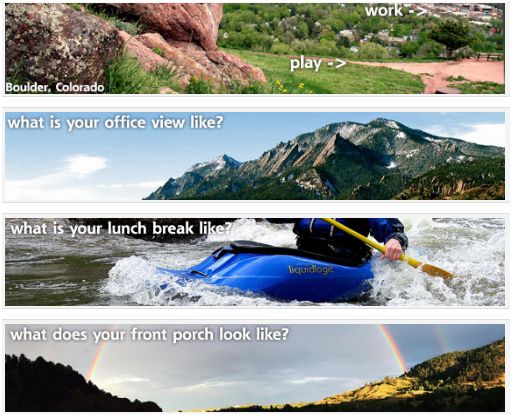 (Originally posted @ CloudAve.  To stay up-to-date on SaaS, Cloud Computing and Business, grab the CloudAve Feed here)