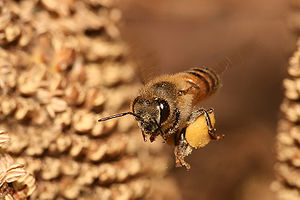 Image via Wikipedia
Reading some of the blog-contact messages makes me wonder who readers think I really am.  One common misconception is when they confuse me for a representative of a company I write about – even when the post is actually quite critical.  How does my ugly experience with HP Technical support prompt a reader to think I have any clout @ HP is beyond me:
my hp deskjet f4185 is not working properly so please send any ingenior (sic) my
contact number is …
Reading my rant on Comcast Digital Enhancement Off to an Analogue Start prompted a reader to send this:
I need the free digital enhancement for my TV
Huh… as if I really had the power to help him….
Sometimes I blog about lighter subjects, like when Carlsberg workers went on strike for their free beer.  But I'd have to drink quite a few beers to understand the following message:
Dear Sir,
I have been looking forward to see how we can Import Carlsberg beer to Africa specificaly Angola-Luanda and we know that there are alot of countries that manufacture and import this beer, but we would like to have the links in the countries we have been doing business like for eg; South Africa, Namibia, China
and Portugal.
However, I would appreciate if you supply these links to us in order to stablish contact and business relactionship with them.
I hope to hear from you very soon.
Perhaps I should hook them up with a Nigerian Banker…
Now, when I complain about the lack of pay-as-you-go Internet fax services, I think it's pretty clear I am an angry customer, not a service provider.  Well, perhaps clear to all but one reader:
Can you please send me information on signing up for your pay as you go fax service for incoming and outgoing faxes??? The page I can view is only a review page for Zoli and no link to sign up..
I left the best for last – even I don't know what qualifies me to be the expert on the birds and the bees:
how do you tell the difference between honey bees and killer bees.I just saw some bees going into a small hole on the side of my house.I sprayed some wasp spray on them but it didn't seem to kill them.
Don't get me wrong: blog contact messages are great, and I still encourage them… but please, please, a reality check first: I'm just a blogger, can do no wonders 🙂
Update:  I just felt compelled to add this "most relevant" offer:
My client in Brasil has a biodiesel and an ethanol plant for sale, ready to operate and with supply in abundance. If you have buyers please write to me at …
🙂
(Cross-posted @ CloudAve)