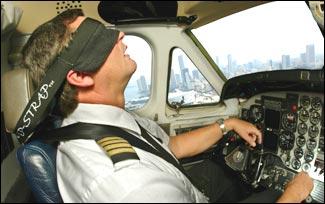 In my early years (ahhh..) I actually preferred red-eye flights, as a time-saver; nowadays I refuse to fly them. But it wasn't until today that I found out what flying a red-eye really means:
Two commercial pilots allegedly fell asleep on a flight between Baltimore and Denver, with one pilot waking up to "frantic" calls from air traffic controllers warning them they were approaching the airport at twice the speed allowed.
(full story on MSNBC; hat tip: Kevin McDonald)
Vinnie, time to re-consider travel plans?