<sarcasm>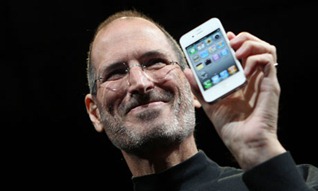 I'm sick of all this whining within the iFamily.  These iBozos just don't appreciate all the goodness they have.
iPhone preorder systems failed.  So what?  You've just saved a boatload of money, be happy, get a life!
Yet another At&T security breach. What's the big deal?  All your data is public anyway, has been for a while, will always be so, so STFU.
Orders Charged and Sent to the Wrong People – and Gizmodo has the balls to call it a disaster.  They don't understand the Grand Scheme. Have you ever been to a potluck party?  You bring some, get some (or not).  Random credit cards get charged and iPhones get delivered to random people – so what?  On the average it all works out, everyone receives an iPhone (or not).  We're all part of iFamily.
MG Siegler Wants a Micro-Cell Rip-Off Box – WTF?  To actually waste time making calls?  Voice calls are so 90's anyway. He should pay extra to AT&T for providing such a valuable time-saver plan.
I'm fed up with these unfaithful, ungrateful iWhiners.  They should be happy to be admitted to the iChurch and shut up. At least while on AT&T
</sarcasm>
(Cross-posted @ CloudAve)