CoveritLive is supposed to change live blogging. What better opportunity to debut than Macworld? Except that I am off to a shaky start trying to watch Crunchgear's coverage:
Upgrade? I'm already on the latest FireFox, thank you.

Update: Now the CrunchGear CoveritLive page does not load at all. Coveritdead.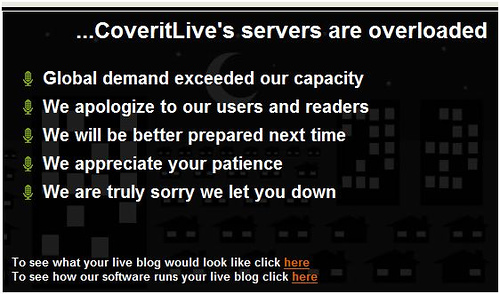 Update: Fake Steve Jobs also tried CoveritLive, then attempted to switch to Twitter… which died, too.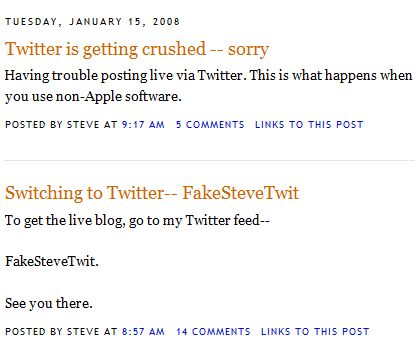 Well, at least CrunchGear's mothership, TechCrunch stayed with the conservative, manual updates… their coverage works.
Update (1/21): Here's a new review on CoveritLive @ReadWriteWeb. We'll just have to wait for another major event to see it truly "live".
Update (2/27): Jeff Nolan and Dennis Howlett praise CoveritLive.
Related posts: Mashable, mathewingram.com/work, Paul Kedrosky's Infectious Greed, Data Center Knowledge, Furrier.org, Mashable!, Valleywag, CenterNetworks, TechCrunch.