This is hilarious: my blog stats showed hits for the Google search "gaining muscle". It turns out that an older post titled Zoho Suite Gaining Muscle is on the first page of the Google results, amongst the real stuff for bodybuilders.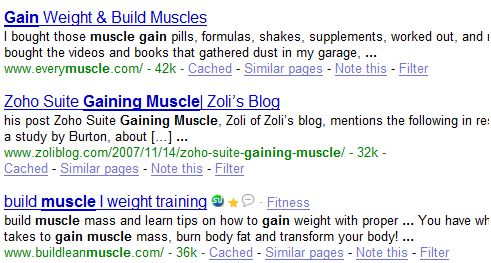 This is almost as funny as when an export/import trading company offered me link exchange, as my post titled How to Import All Your Archive Email Into Gmail came up second on Google for "how to import"

Update: The combination of a little fun with the title and some Google juice can produce unexpected results. I'm not sure Robert Scoble and Shel Israel wanted to be listed in this company.