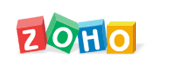 The first time I wrote about Zoho – the "Safer Office" they had less than 50 thousand users – not a lot for a web service. Today they announced having a million users – and that's just direct Zoho users, not including those served by Baihui in China, or any other white label providers.  Back then they had 3 products: Writer, Sheet and CRM – today the list includes 17 Applications, 5 Add-ons and 4 Utilities.
The chart below shows steady growth in monthly new registrations – the sudden spike in May is the effect of opening Zoho Apps to users with Google and Yahoo accounts.
Now, you may ask, what are a million users worth in the world of freebies?   Web startups do go out of business not being able to monetize their popularity.  Zoho's story has been that Adventnet, the parent company with "boring" but reliable, cash-cow network management products is financing the "Zoho experience".  Well, here's an update to that story: the Zoho brand itself has been self-sustaining for a while now.
While Zoho does not disclose numbers – it's their prerogative, being a closely held private company – they apparently have paying users.  The number one revenue generator is Zoho CRM, that they were asked to abandon in order to be allowed to join Salesforce.com's  Appexchange.  Apparently they made the right decision, and instead of being relegated to providing an Office Suite only, they keep on adding business applications like Projects, Invoice, People, Meeting..etc.  Incidentally, these apps are where Zoho makes their money.
The free Office and other apps with the million-or-so users are Zoho's main marketing vehicle.  As we often discussed here, they don't have a Sales force, in fact they don't "sell" as such: the products sell themselves.  This trend will likely increase as Zoho now increasingly focuses on integrating existing services rather then just pumping out new ones.
That is not to say that the Office Suite can't became a source of significant revenue, but perhaps from a less expected source: while Zoho strives to become the outsourced IT department for small businesses (SMB) they have seen a flurry of large enterprise inquiries recently.  I am aware of ongoing projects with customers that even enterprise software giants SAP or Oracle would consider strategic, key accounts – let alone Microsoft.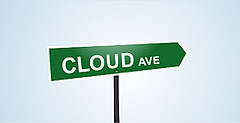 As for the one millionth user: Zoho CRM user Dean Detton of Prestige Automation Inc has been invited to celebrate at the Zoho Party during the Office 2.0 Conference on September 4th.
The address for the party is: 1 Cloud Avenue.  See you there!

(Disclaimer: I am an Advisor to Zoho)
Related articles by Zemanta