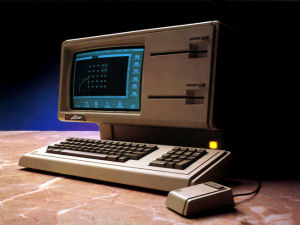 There's a satirical post on BBspot about Apple offering $7K refund to early adopters of the Apple Lisa, the predecessor to Macintosh.
"I've felt bad about people who bought the Lisa for a long time. Anybody who bought one of the first Apple Lisas really got screwed," said Jobs. "Now that we've got some cash, I think it's about time we made it right."
People interested in the refund will need to bring in an original receipt showing they bought the Lisa in 1983 and proof of purchase from the Apple Lisa box. Sales figures from that year show that if all people who bought the computer claim the refund, Apple could be liable for almost $70,000.
Funny piece … even funnier is the fact that CrunchGear appears to have bought it.
But don't feel sorry for the Crunch team: they like fooling readers, too.
Update: Forever Geek almost bought it…