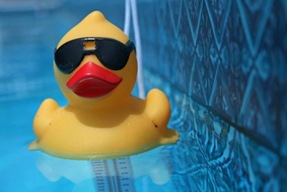 Two SAP-related conferences will run literally next door to each other in Boston next week.  One, which I am attending is the SAP Influencer Summit where analysts and the media get to meet SAP execs – the other is what some of us quickly dubbed the Anti-SAP Conference.
The Sapience conference  is focused on "Alternatives for leveraging  your investment in SAP".  Fellow Enterprise Irregulars Vinnie Mirchandani and Ray Wang will both be presenting – no surprise there. Vinnie has long earned the nickname Vinnie Maintenance (well, when he's not Vinnie Merchant

) for his crusade against bloated integration and maintenance costs, which "can make up 70 to 90% of TCO in an SAP shop" and Ray also has a track record of taking the customer side.  No wonder the two are now working together as Enterprise Advocates.
Are enterprise software fees outrageously high?  Probably… see my old post on how SaaS subscription can be half of only the maintenance component of traditional software's TCO.  Do System Integrators, Consultants overcharge?  Probably … although let's be real, they charge whatever they can get away with, i.e. whatever the market allows. Hence alternatives are good – SaaS, nimble, less expensive third party providers and even strategic client-side consultants like Vinnie and Ray who can make a decent living on advising customers on how to reduce their ERP TCO.  The market is all about competition and and market players have to take sides, no shame in that.
But then I don't understand why Vinnie and Dennis Howlett are vehemently denying the anti-SAP nature of Sapience. I prefer to call it what it is – just take a look at the sponsor list: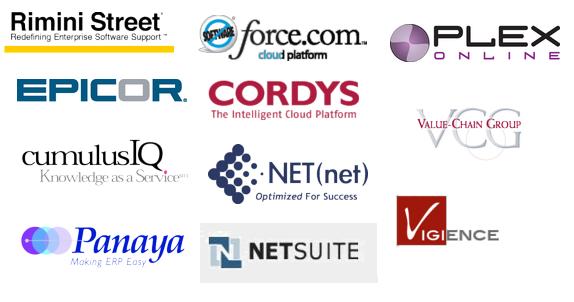 It's a who is who of SAP's competitors – now let's look at some of the Conference Speakers:
Craig Conway, PeopleSoft's last CEO before getting swallowed by Oracle
Jan Baan, Founder of Baan, a "hot" SAP competitor in the 90's
Paul Wahl who left SAP for Siebel, and took the creme of SAP's leadership at the time with him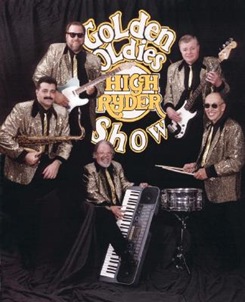 They share one thing in common: all former SAP competitors but also representative of the very same "fat" business model they will no doubt speak out against.  They are joined by several former SAP Execs and current service providers.
Zach Nelson, CEO of NetSuite is a great competitor and one who does not miss a chance SAP's fumbling with their own SMB SaaS offering, BYD offers him.
It's hard to not see what the conference organizer, Helmuth Gumbel assembled here: the Anti-SAP All Star Band.  Oh, and let's not forget how Dennis Howlett had introduced Helmuth: SAP's feet put to the fire.
How about the timing?  If you believe it's pure coincidence that Sapience coincides with the SAP Influencer Summit both in time and location, I have a bridge to sell you.  It's just as "accidental" as Netsuite's SAP for the Rest of Us Party was during SAPPHIRE 2006, right across the Convention Center.   Nothing wrong about guerilla marketing, but why be shy about it?
A conference designed to steal some thunder from SAP's Summit, at the same time and place, sponsored and keynoted by SAP's competitors, and it's not "anti-SAP"?  C'mon… you know the quacks and all.

But don't get me wrong: Sapience may very well be a healthy contribution to the SAP ecosystem – it just does not need any whitewashing.
You may also want to read the healthy debate that developed in the comments to Vinnie's post.

(Cross-posted @ CloudAve )