This year's TechCrunch 50 Conference is planned to coincide with DemoFall, the (other) premium startup Launch event.
VentureBeat attempts to (well, sort of) explain it with scheduling, but make no mistake, this is a fairly open move against DemoFall, to establish TechCrunch50 as the premier startup launch event. There's no question that TechCrunch can pull in just about the entire VC community – in fact given the audience pricing, $2000 early bird, and $3000 regular, it's hard to believe anyone but VCs can afford to attend. Well, VCs and students, as those with a student ID can get in for $149.
The presenting companies will not be charged – that's a huge differentiate vs. Demo. As I said before, you almost have to be already funded to be able to afford Demo's fees. I leave it to you to decide which one is more startup-friendly.

Of course they want a real launch show, so the one hard condition is that your product /service will have to be new (unseen) at the Conference. Several commenters are already complaining that they are launching before September, which automatically disqualifies them.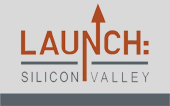 I have a solution for you "early birds": come join us at Launch: Silicon Valley 2008 jointly presented by SVASE and Garage Technology Ventures. Five of last year's 29 presenters received venture funding, in aggregate of $30M. That's not $140M, but not too shabby, either

.
How to participate? If by June 10th, 2008 (the day of the event) you will have a product or service available, but have not been out in the marketplace for more than a few months, then send an Executive Summary of no more than 2 pages to Launchsv@svase.org. Submission deadline: May 9th, 2008. (Garage Technology offers a useful Writing a Compelling Executive Summary guide.) Last year's 30 (actually, 29) presenting startups were selected from 170 submissions. For details – and attendee registration – check out http://www.launchsiliconvalley.org/.
See you there!
Related posts: bub.blicio.us, Valleywag, Jason Calacanis, SheGeeks, ValleyWag, News.com, Silicon Alley Insider, : WinExtra, CenterNetworks, mathewingram.com/work, BoomTown, The Drama 2.0 Show, Geek Gestalt, /Message