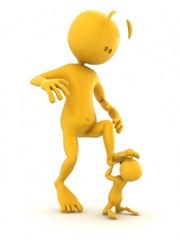 Google announced their own URL shortener. Great.  But some startups may be panicking.  The TechCrunch title says it all: Bit.ly Just Got Fu.kd: Facebook And Google Get Into The Short URL Game.
Of course bit.ly is not the only possible casualty, but they are the dominant one in the URL shortening space – or at least they have been so far…
But what most commentators haven't noticed is another feature from Google: FeedBurner social, which might very well kill TwitterFeed.  Yes, why bother with an intermediary when we can now have FeedBurner send our blog post to Twitter directly?  Check out the URL for this very post on Twitter: it's the shiny new goog.gl variety.
And it's not over yet.. just as we're absorbing what all this means, here's news of Twitter testing business features, including the ability of multiple users posting on behalf of one organization..  Somehow I don't think CoTweet, HootSuite and a bunch of others are too happy about it.
Are they all doomed?  Not necessarily – right now they all offer additional features (multiple accounts, scheduling, stats..etc), but nevertheless, it must not be very comforting when the Ultimate Giant enters their space…
Oh, yeah, I know … we'll soon see the statements from all these startups welcoming Google, validating their markets…etc. 🙂
(Cross-posted @ CloudAve )