Mozilla Lab's Prism, which allows you to 'desktopize' your web applications – i.e. represent them by a desktop icon and run them in their own window – is generally well received, so I'm really surprised at Josh Catone's assessment on Read/WriteWeb (one of my favorite sites):
Except for the minor convenience of running oft-used web apps in their own dedicated window and making them accessible via a desktop icon, Prism isn't really all that exciting in its current form. It doesn't offer much of a benefit over bookmarks and your current browser window.
Sure, offline access will be great, when it's here… but don't underestimate the importance of users' convenience, Josh!
I love the fact that about the only program need to launch is FireFox – but I often find the browser too restricting. Now that large LCD's are getting less expensive, more and more of us find ourselves working on 24″, 32″ ..etc screens – the browser does not allow smart use of all that real-estate. For example I like to use different window sizes for different (web) apps, and often want side-by-side windows, which I could not get using FireFox tabs. Launching another browser session was a rather resource-wasting workaround.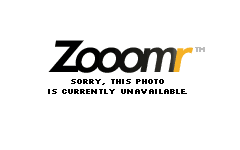 I've been using Zoho Writer, Sheet and Show in a desktopized form for almost a year now (literally, since the tool Zoho uses is called "desktopize"). The pic to the right shows part of my desktop, with 3 Zoho icons. They all pop up in my pre-set window size and position, and disappear to the system tray, even if I close my main browser session.
If this "convenience feature" becomes more mainstream, with Mozilla, Adobe and whoever else backing it, I believe it will lead to increased migration to Web applications, so I'm all for it.
Related posts: Read/WriteWeb, CrunchGear, Download Squad, WebProNews, CyberNet, Digital Trends, TechBlog, Compiler, RIApedia, Google Blogoscoped, Mike Chambers, The Universal Desktop, Jeremy's Blog, Mashable!