Oh, this is hilarious. All the brouhaha about Apple being aggressive / sneaky … trying to install the Safari browser via Apple Update: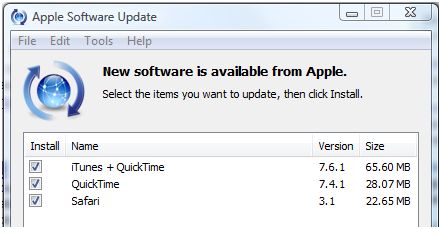 Well, now we know thanks to The Register that it was just a test. They wanted to see if you abide by the legal terms: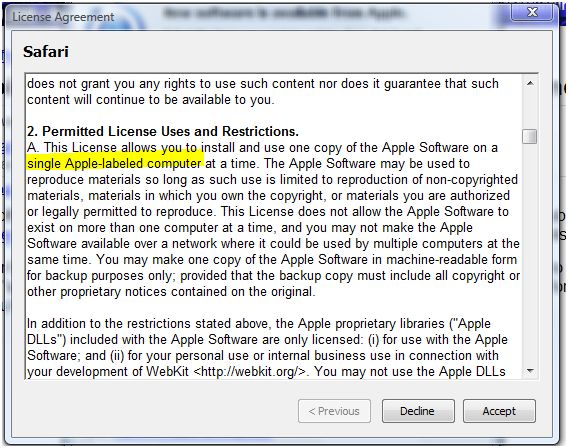 Yes, you agree to only use it on Apple computers. And if you took the bait and installed Safari on your Windows PC, expect the Apple lawyers anytime. (OK, not really

).
Update: The Apple Software Update points to this page, a list of all Apple software licences, where, digging a little we find these two documents:
The text in the Update program is clearly taken from the License for Mac, the Windows version of the file uses brand-neutral language, just mentioning "computer owned or controlled by you".
Related posts: Hardware 2.0, 9 to 5 Mac, Ryan Stewart, CNet, Ars Technica and Channel Register.