No, I don't have all those.
Al Jessup has the 12 dishes, beaming in over 5000 TV and radio channels:
(The Register-Herald, via Bareknucklepolitics)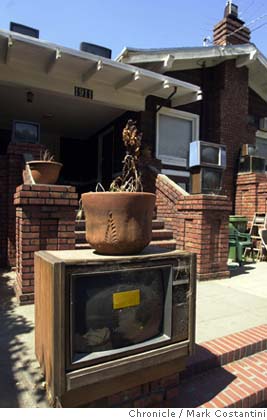 But where to watch all this? He only has 3 TV sets in the house … perhaps he should join forces with Webster McBride of Berkeley, CA, who collected 32 TV sets .. some used as patio furniture.