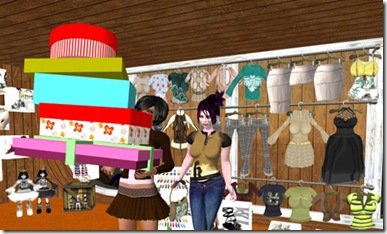 I don't often recycle older posts in full – but sometimes I get all worked up, want to "blog it out of my system" only to discover I've already said it all. That's how I feel about the explosion of virtual goods.  So there it is, vintage July 2009, still valid, except this time I'd be using Facebook, Zynga, Playfish, PlayDom, CrowdStar, FoolDom (Ok, I made up the last one).
<rant>
Virtual Worlds, such as World of Warcraft, Entropia Universe, Habbo Hotel, Club Penguin and Second Life grew 39% in the second quarter of 2009 to an estimated 579 million members, reports The Guardian.
A good chunk of these virtual worlds is owning virtual goods, that cost no-virtual, but real money:  GigaOM reports that the virtual goods market is estimated to reach $1.8 billion this year.

(Cross-posted @ CloudAve » Zoli Erdos)