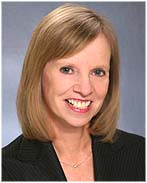 After a long break I'll be moderating another SVASE VC Breakfast Club meeting next Thursday, April 3rd in San Francisco. As usual, it's an informal round-table where 10 entrepreneurs get to deliver a pitch, then answer questions and get critiqued by a VC Partner. We've had VC's from Draper Fisher, Kleiner Perkins, Mayfield, Mohr Davidow, Emergence Capital …etc. This time we"ll have the honor of welcoming Ann Winblad, Partner, co-Founder of the first exclusively software-focused venture firm, Hummer Winblad Venture Partners.
These breakfast meetings are a valuable opportunity for Entrepreneurs, most of whom would probably have a hard time getting through the door to VC Partners. Since I've been through quite a few of these sessions, both as Entrepreneur and Moderator, let me share a few thoughts:
It's a pressure-free environment, with no PowerPoint presentations, live demos, Business Plans…etc, just casual conversation; but it does not mean you should come unprepared!
Follow a structure, don't just roam about what you would like to do, or even worse, spend all your time describing the problem, without addressing what your solution is.
Don't forget "small things" like the Team, Product, Market..etc.
It would not hurt to mention how much you are looking for, and how you would use the funds…
Write down and practice your pitch, and prepare to deliver a compelling story in 2-3 minutes. You will have about 8-10 minutes, the first half of which is your pitch, but believe me, whatever your practice time was, when you are on the spot, you will likely take twice as long to deliver your story. The second half of your time-slot is Q&A with the VC.
Bring an Executive Summary; some VC's like it, others don't.
Last, but not least, please be on time! I am not kidding… some of you know why I even have to bring this up. Arriving an hour late to a one-and-a-half-hour meeting is NOT acceptable, but we've had too many such incidents, so here's a new rule: if you're late by more than 20 minutes, you will not be allowed to join the session.
Here's the event info page, and remember to register – the previous event with Hummer Winblad sold out in advance.
See you in San Francisco!