Venture capitalists have been pouring money into "clean technology" companies – $2.2 billion in 2007, an increase of 46% over 2006. Why are VCs making so many long-term, capital-intensive bets? Which technologies will be world-changing, and which will be duds?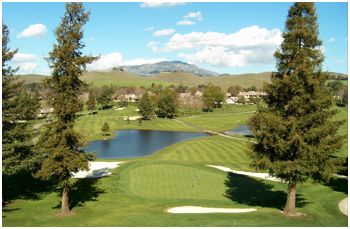 In living proof that there is life outside the Palo Alto / Menlo Park proximity, SVASE will host a VC Panel on investing in Green Tech tomorrow at the Crow Canyon Country Club, in Danville, CA. (A very green venue for a Green Event

).
The panelists are:
Marianne Wu, Partner, Mohr Davidow Ventures
J. Christopher Moran, Vice President, General Manager, Applied Ventures
Paul Chau, Partner, WI Harper
Peter Henig, Managing Partner, Greenhouse Capital Partners
Mark Harris, Relationship Manager, Silicon Valley Bank
Agenda:
6-6:30 pm: Networking and Hors D'oeuvres
6:30-8 pm: Panel discussion and Q/A
For details see the SVASE site, or head straight to registration.
See you there!